WINTER 2018 – FORAGE – TALES OF THE UNEXPECTED
2018 has not been like any other in recent years for Livestock farmers. This year's summer with its extreme growing conditions has set the stage for a winter thriller for Farmers and Nutritionists alike. The plot on most farms will be including some forage shortage issues which have been well documented in the press already, but what else are we in for?
Feedback from the labs has come back extremely positive on most fronts for this year's forages (even if quantity is lacking). With the 'disruptive' growing season most farmers have had to think again regarding their harvesting dates and routine. The outcome has been:
Maize Silages
Harvested the earliest on record
Higher Starch Contents because of a higher cob to stem ratio
Reduced Lignification in the plant giving higher digestibility of the Structural Carbohydrate
Higher Energy Levels from overall increased digestibility
Increased Risk of Acidosis
Grass Silages
Higher Protein – which might affect keeping of opened silages
Higher Energy with lower NDFs and Lignin levels
Increased Risk of Acidosis
The recurring villain in Grass and Maize Silages is increased acid loading which coupled with the forage shortages could make for the perfect storm unless diets are considered carefully (the use of conventional blends and co-products to extend forage may exasperate rumen issues). With the widest variety of growing conditions across the country we anticipate the greatest variability on forage analysis.
The first step to preventing any issues in your diets this year is to get your forages analysed and get your diet checked by a Feed Advisor Registered (FAR) accredited Nutritionist.
Secondly be aware of the options available to help you reduce the issues of Acid loading. There are many well-known and widely available tools including Yeasts – like Actisaf and Rumen Buffers like Vital Buff.
Some options specific to HJ Lea would include the use of:
 Oat Husk
Useful source of fibre for diets
Impossible for cows to sort when mixed with silage
Ideal to use in dry cow diets also as very low in Potassium and Calcium
Cost effective against Straw when cost of Chopping or additional  mixing of baled straw considered (usually £10 – £20 per tonne on  delivered straw cost)
Can be conveniently tipped in an under-filled clamp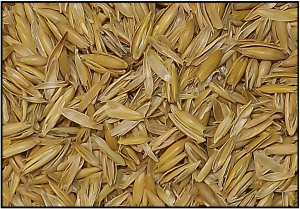 Using Alkalised Products:
HJ Lea have been encouraging the use of Alkalised feeds for a couple of years now and this year will be a year when their qualities will be particularly useful. Diets formulated with Alka products can go a long way to neutralising rumen acidity before it becomes an issue. This year the Alka Feeds could be the hero in the fight against poor rumen function.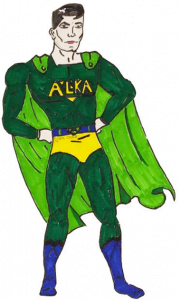 AlkaFibre
Good source of digestible fibre
Alka Technology helps guard against Rumen acidosis
Cost effective concentrate which is safe to add to diets to stretch available forage stocks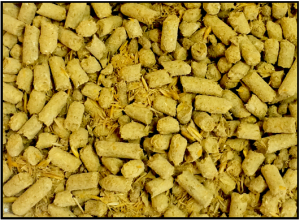 AlkaGrain & Blends
Ideal for Higher Yielding herds who will be more prone to acidosis who need extra protection from acidosis
The one stop Alka Solution
In summary, this winter we anticipate more rumen stability issues than normal – thankfully we are equipped with more tools in the box than ever before to help our customers get the best from the forage this year. This year it will be more essential than ever before to get forages analysed as this year the 'same as last year' can't be relied on!