NEW SUSTAIN RANGE FROM HJ LEA OAKES REDUCES CARBON FOORPRINT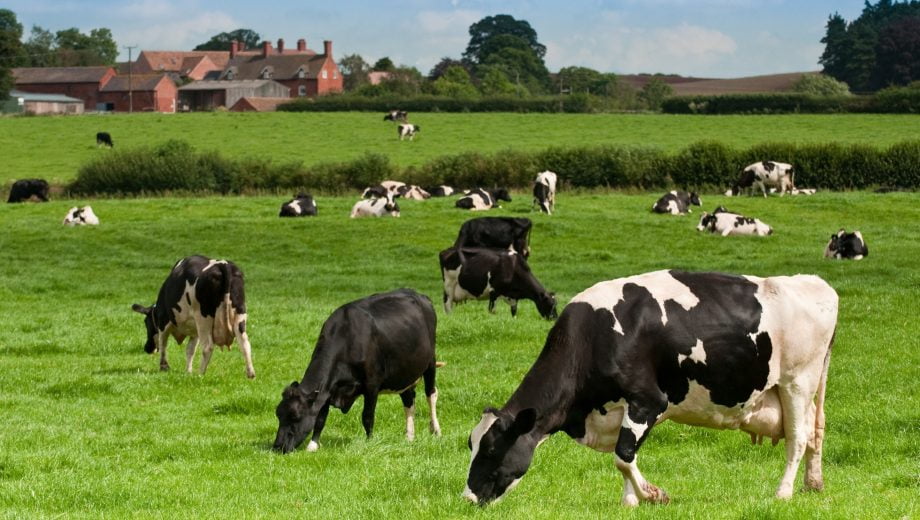 HJ Lea Oakes has been trading for over 300 years and have added further to their long term credentials by launching a new range of feeds under the Sustain brand. They contain de-forestation free soya and no soya hulls to help reduce the carbon footprint. HJ Lea Oakes is one of the first feed company who can offer a full range of feeds to tick every box in the requirements for sustainable dairy feeds.
'We already produce a full range of organic feeds – which are arguably the most sustainable type of feed on the market' says Keith Jamieson, Technical Director for the Cheshire based firm. 'We have offered a soya free non-GM range under our Genesis brand for over 6 years now, and the new Sustain brand allows us to complete the range'. Sustain includes soya to keep the specification high to support the modern high performing cow, but the de-forestation free source means we can reduce the carbon footprint compared with more widely used 'any-origin' soya.
He explains 'We can now offer our farmer customers a feed to suit every situation, so that dairy production can be as efficient and profitable as possible, while still achieving the environmental goals on their farm. Additionally we have worked with a precision rationing system for dairy cows for many years to balance diets as accurately as possible, avoiding excess protein and phosphorus in dairy diets for example' This has the dual benefit of reducing cost and 'wasted' nutrients.
Furthermore, the firm already uses high quality former foods as key feed ingredients, and is looking at options to add renewable energy supplies in the drive towards carbon neutral milling in the near future, something that was unheard of when the business was founded in 1675!