What are your growth rate targets?
SUPREME STARTER NIBLETS
The ideal creep feed to get your lambs off to a flying start. Manufactured as a 4mm pellet, this feed is designed to be fed from two days old. Contains the unique gut conditioner NuStart which has been proven to assist in rumen development and to significantly boost early intakes. Perfect choice for finishing in intensive situations early in the season. Bags & Bulk.
LAMB STARTER / FINISHER PELLETS
Our long established favourite LAMB STARTER / FINISHER PELLETS are ideal for feeding from lambing to slaughter. A highly palatable 4mm pellet with high starch levels for good growth rates and excellent conformation. High digestible fibre for slow release energy and to help prevent digestive upset, with high sugar content for good intakes. Fully supplement-ed with high levels of vitamins and minerals. Bags & Bulk.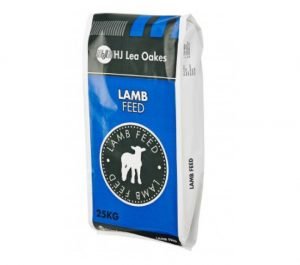 PRIME LAMB FINISHER NUTS
Or choose our PRIME LAMB FINISHER NUTS 6mm. A specialist lamb finishing diet particularly suitable for older lambs that need that extra boost for finishing. This 16% protein, energy dense diet is perfect for complimenting grazed grass. Bulk only.