HJ Lea Oakes' trio summit Mount Kilimanjaro for Blood Cancer UK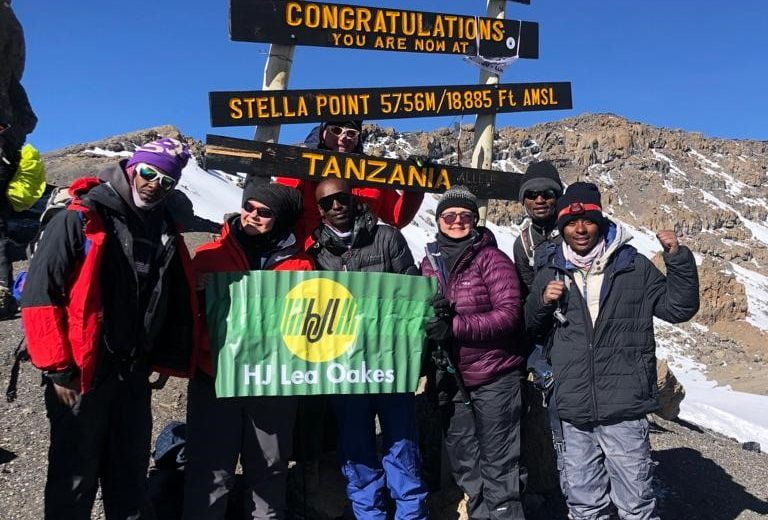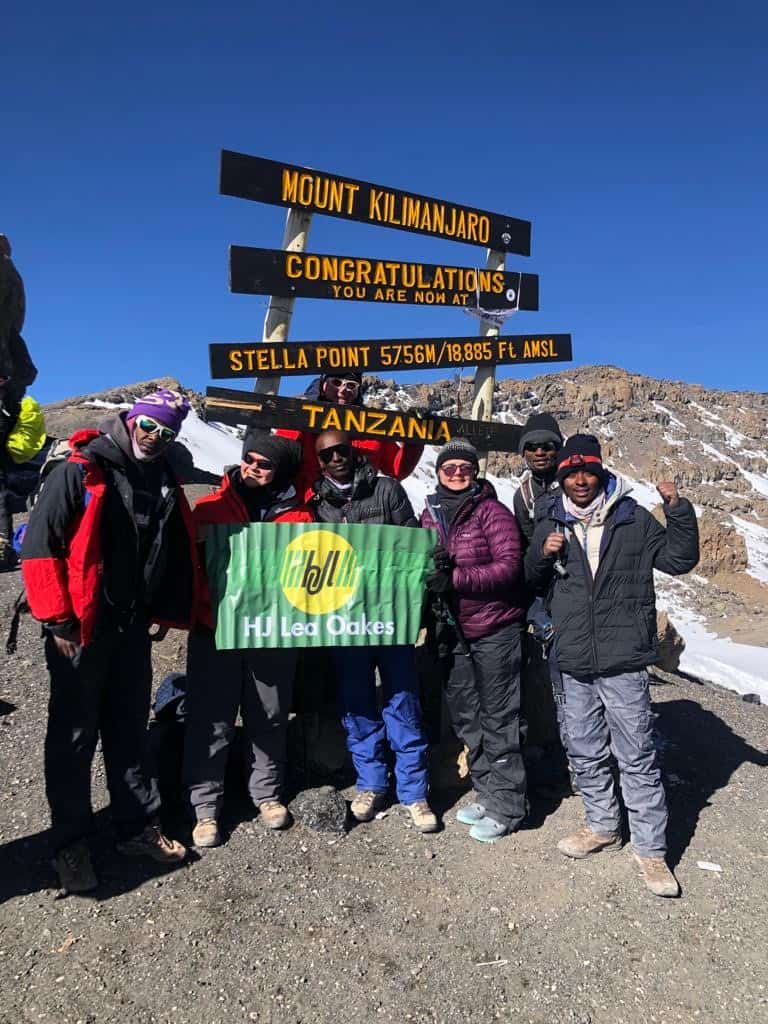 Three of HJ Lea Oakes' employees – Keith Jamieson (Technical Director), Dot Gidge (Compliance & HR Manager) and Nicky Shallcross (Customer Service Advisor), together with 13 friends from their gym, have just returned from Tanzania, having successfully summited Mount Kilimanjaro, the highest free-standing mountain in the world. They chose a challenging approach of going via Marangu Route, taking only 5 days, which is a very short time for acclimatising to high altitude. Kilimanjaro summit stands at 5895 meters above sea level, which means altitude sickness symptoms, ranging from headaches to nausea, insomnia and total loss of appetite, are a real issue while attempting the climb. As much as they all agree that reaching the summit was a life changing achievement, they also admit it was one of the most challenging things they ever did.
During their trip they also visited Stella Maris Primary School with donations of school supplies, where they were invited to observe classes and were given the opportunity to play and spend time with the pupils.
Keith, Dot, Nicky and their friends dedicated their efforts to fundraising for Blood Cancer UK, raising an amazing £6635 for far between them (the whole group's total exceeds £15k and rising). If you'd like to contribute to their efforts, you can do so via their JustGiving page which can be found on the HJ Lea Oakes' Facebook page.
Edward Lea, Managing Director of HJ Lea Oakes said 'we are incredibly proud of their efforts and achievement, and for the amount of money they have raised for a fantastic cause'.