Child Safety and Farm Safety Week 2019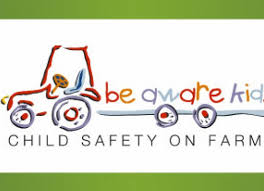 During Farm Safety Week (Monday 15th to Friday 19th July) the HSE and the Farm Safety Partnership (FSP) are calling on the farming community to keep children safe on the farm this summer.
Summer is a particularly dangerous time for children on farms as they're off school and are about more when work activity is running at a very high level – often with contractors on-site operating potentially dangerous vehicles and machinery.
The FSP have agreed the following messages in relation to child safety on farms:-
1. Children should not be allowed in the farm work place (and for young children they should enjoy outdoor space in a secure fenced area).
2. Any access to the work area by children under 16, for example for education, or knowledge, or experience, should be planned and fully supervised by an adult not engaged in any work activity.
3. Children under the age of 13 years are specifically prohibited from driving or riding on any agricultural machine.